New York City in Winter: Ultimate Packing Tips
Winter is an absolutely wonderful time to visit New York City, on both times I've visited, I've been lucky enough to experience snow in the Big Apple, it truly is magical!
The last time I went to New York City was in March 2018 (and yes, it's taken me this long to blog about it) and even though it was technically spring, by the weather we experienced, you wouldn't think it was. When packing for New York City in winter or even at any time of the year, keep in mind that it's a 'walking city' and the best way to experience NY is by foot.
So therefore, here is my suggested packing list for New York in Winter, or a very wintery spring.
Clothes
Jumpers (you will need them!)
New York experiences rather cold winters and even at the end of March it was still freezing out, a big, cosy, jumper is perfect for New York City.
A big warm, waterproof coat.
New York City weather is unpredictable to say the least, keep yourself warm in winter. You'll be out and walking around A LOT in New York, so this is a must!
Comfortable shoes (that are snow and waterproof!)
You can easily rack up 25,000 steps a day in New York City so you definitely want something comfy on your feet. Don't make my mistake, my boots were NOT waterproof, it only took about 2 minutes of being out of the hotel before my feet were cold and wet in the snow. Luckily, we were near 34th St so we had an impromptu shopping trip to find dry boots and new comfy waterproof boots!
Bonus if they're big, thick, warm socks. Have you got the hint yet? Keep warm! Trust me, you can never have enough socks when you're travelling!
With Winter in New York City being extremely cold and snowy, even in March, you might want to layer up, especially as you'll be out in the elements quite a bit! A simple t-shirt under a jumper just gives you that extra bit of warmth for the cold NY streets.
I'm not here to tell you that you must pack 4 pairs of trousers and 6 jumpers. In New York City, you are gonna want to wear comfy and warm clothes for sightseeing, especially in winter. Everyone has their own style, so just wear what you are comfortable in. So if that is jeans and hoodies or dresses, cardigans and thick tights, just keep the weather in mind when you're packing and keep to your own style.
Something nice to dress up in!
You're in the big apple so you need to dress up at least once I'd say! New York is the city that never sleeps so you should definitely dress up and go on a night out! Anything from a fancy meal to a broadway show or rooftop cocktails! New York has something for everyone, so don't forget to dress up and let your hair down at least one night during your trip.
New York City can be cold, so this is pretty self explanatory! Wrap up warm when out in New York City in winter. In March, you might get a beautiful warm spring day but it's always better to have items like this with so you don't get caught out in the cold!
Other Essentials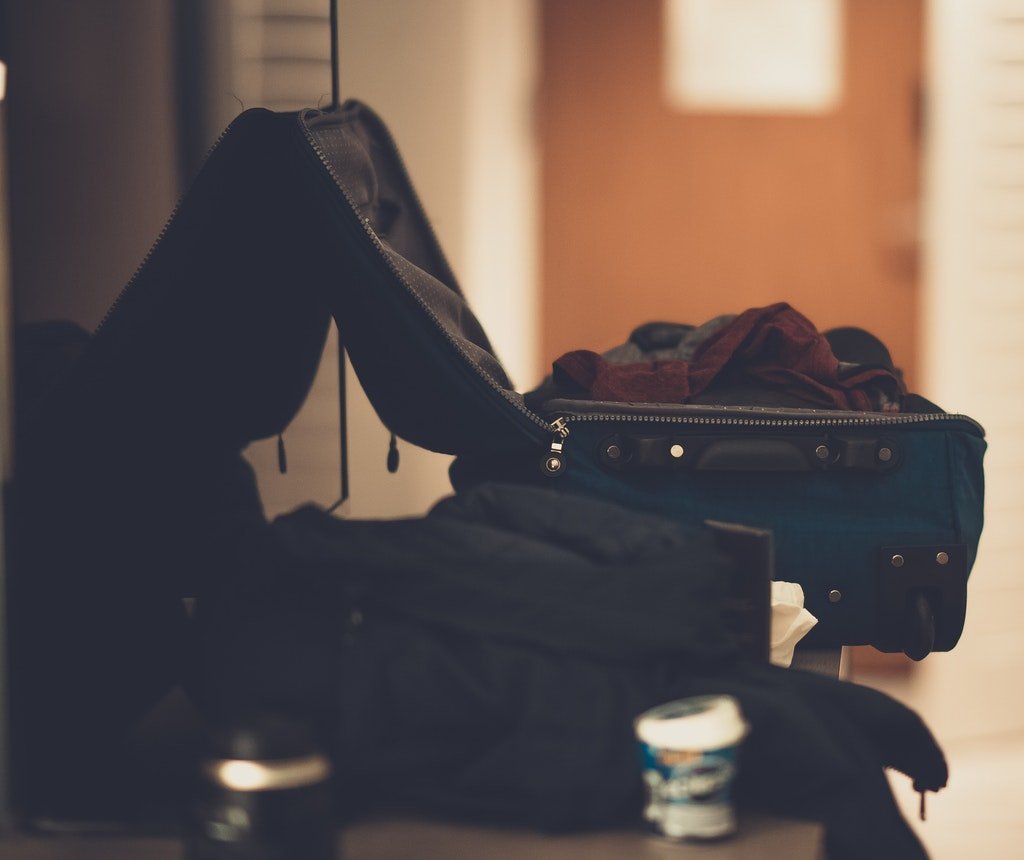 You want a bag enough to be able to carry around all of your daily essentials, but not too big that you pile it full of stuff and it's too heavy to carry! You'll be walking around a lot, and there is nothing worse than getting back ache or a bad shoulder from carrying a bag that is too heavy.
New York City is a Photographer's dream! There is incredible architecture and interesting shots on every single corner. You're gonna want to remember your trip to the big apple, with a good camera, you'll be able to capture those moments forever! If you take Photography seriously, I don't think I need to tell you that a DSLR is a must!
When in New York City, you don't want to spend all of your time sat in your hotel room (or a Starbucks!) charging your phone. A portable charger should be almost top of your list for NYC. It's easy to drain your phone battery when you're out exploring, taking photos, getting directions and finding fun things to do! With a portable charger, you don't need to worry about your phone dying half way through the day and you can continue Snapchatting to your hearts content!
You will thank me for this one, promise! New York in winter can be cold and windy. Your lips will suffer in this climate. Prevent any painful cracked and dry lips by packing lip balm with you. Even on a recent trip to SoCal (in winter) I was running to CVS for Vaseline because my lips were that dry and painful from the chilly winds, and Southern California has much warmer winters than their East Coast friends.
I don't want to sound too patronising but just want to give you a gentle reminder that you will probably need a travel adaptor in the USA to be able to charge your electronics! It's always useful to have a couple of them with you so you can charge or use multiple items at once, even better if you get a double USB plug for American sockets!
Leave space in your suitcase!
Pack for New York by not packing! You should leave a little extra space in your luggage, trust me! New York City is a world famous shopping city so if that is your thing, you are really going to want to leave some space. You can easily spend days shopping in the Big Apple if you're a shopaholic. I'm personally not a fan of shopping but still, extra space is a MUST for souvenirs at a minimum.
So I think that covers the majority of essentials you need for a trip to the wonderful New York City in winter! If you want more inspiration for New York, check out where you can find the best cheesecake in New York City.
If you think I've missed out an item that you cannot live without, leave a comment below and help out your fellow travellers! Sharing is caring.
Laura – Country Girl Explores x
---
---