Everything you should know about visiting Disneyland on New Years Eve
Disclosure: This post contains affiliate links, meaning at no additional cost to you, I may earn a commission if you click through and make a purchase. Read my full affiliate disclaimer here.
Are you planning on visiting Disneyland on New Years Eve? What could be better than spending New Year at the happiest place on earth? Check out my guide to maximising your new years eve celebrations at Disneyland!
Arrive early
Maximise your time at the resort by arriving early. You might think you don't need to arrive until the evening to bring in the new year at Disneyland but it's common for the parks (especially Disneyland) to reach capacity during mid-afternoon at which point they will stop allowing people in. Don't end up disappointed and arrive early, it will be a long day but it will be worth it, I promise!
FastPass
Utilise FastPasses to your advantage! These will save so much time on queuing throughout the day. They do run out quickly though so if there is a ride you really want to go on either wait out the queue line or prioritise getting a FastPass for your fave ride for later in the day.
MaxPass
Disneyland MaxPasses are well worth the extra pennies. Firstly, the MaxPass allows you to reserve FastPass tickets from your phone on the Disneyland app. This saves you from running round Disneyland alone collecting all of your FastPass tickets, you can simply reserve one from ANYWHERE in the park, or if you have a park hopper ticket, even from the other park.
Secondly, MaxPass allows you to collect a new FastPass every hour and a half, rather than every two hours. That extra half an hour might really count on a busy day when FastPass slots go quickly, like Disneyland on new years eve!
Thirdly, and my favourite thing about the MaxPass is that it includes unlimited PhotoPass downloads for the day! This includes all of the photo spots, think in front of the castle and with characters and all on-ride photographs!
UPDATE DECEMBER 2022
Disney Genie and Genie +
Sadly, we've said goodbye to FastPass and MaxPass and it's now all been combined into the brand-new Genie. There are two parts to this service, the complimentary option allows you to maximise your park experience, reduce your time in line and give you handy hints and tips, perfect for Disneyland on New Year's eve. The second part, Genie + is a paid-for service in the app that works similarly to the old MaxPass, it also still includes unlimited PhotoPass for the day which was by far my favourite feature when traveling solo.
Visit Disneyland Tour Guide for more information about the new Disney Genie and Genie +.
Pre-book tickets
If you're planning on going during peak times which new years eve at Disneyland is a prime example of, I would definitely recommend buying your ticket online. This means when you arrive at the gate you can walk straight into the park, no waiting around. It also usually works out slightly cheaper to buy tickets online and using a Disneyland-approved partner such as Undercover Tourist who offers discounted Disneyland Resort tickets for 2 days or more, however for one-day tickets, go directly to Disneyland!
Note: Prebooking DOES NOT guarantee entry to the park. You still need to arrive early to get into the park.
COVID-19 UPDATE:
Due to COVID-19, theme park capacity is significantly limited to comply with governmental requirements and promote physical distancing. Advance reservations are required for entry. Theme Park reservations are limited and subject to availability. Make sure to check the latest Disneyland COVID-19 guidelines before visiting the park.
Plan Your Day
A plan doesn't always have to mean a detailed minute-by-minute itinerary of the day but at least have a think about what you want to get out of your day! What rides do you want to do? Do you want to watch any of the parades? 9 pm or 12 am fireworks? Plan your day accordingly to maximise your time at Disneyland on new years eve, but be prepared that it will be busy!
Take Snacks
This is one of my top tips for any theme park! Take snacks to keep you going throughout the day or go one better and take a packed lunch with you. Don't get me wrong, the food options at Disneyland are amazing (Churros!) but your wallet will feel it if you buy ALL of your food for the whole day in the park. You'll more than likely be at the resort for over 12 hours so your bank balance will certainly thank you for packing a few snacks in your bag before you go!
DON'T do Park Hopper:
Usually, I'd recommend a park hopper ticket but on New Year's Eve, pick your park and stick with it! It's not unusual for Disneyland Park to reach capacity and once this happens, no one else will be allowed in. Just because you might have been in earlier in the day, it doesn't automatically mean you'll be guaranteed to get back in later. Keep in mind that due to COVID-19 Disneyland Resort is operating at a limited capacity and reservations are required to enter the parks.
While Disneyland has not yet released an official schedule or line-up for New Year's Eve, if the past is any indication (and it should be) you can expect countdown dance parties all over both parks starting at around 7 p.m. The official line-up can help you decide which park you want to be in based on evening entertainment. Remember: Alcohol isn't served in Disneyland Park, so if you want to grab a drink, California Adventure is the place to be, the dance parties also have a more sophisticated adult feel in DCA so you can party to your heart's content.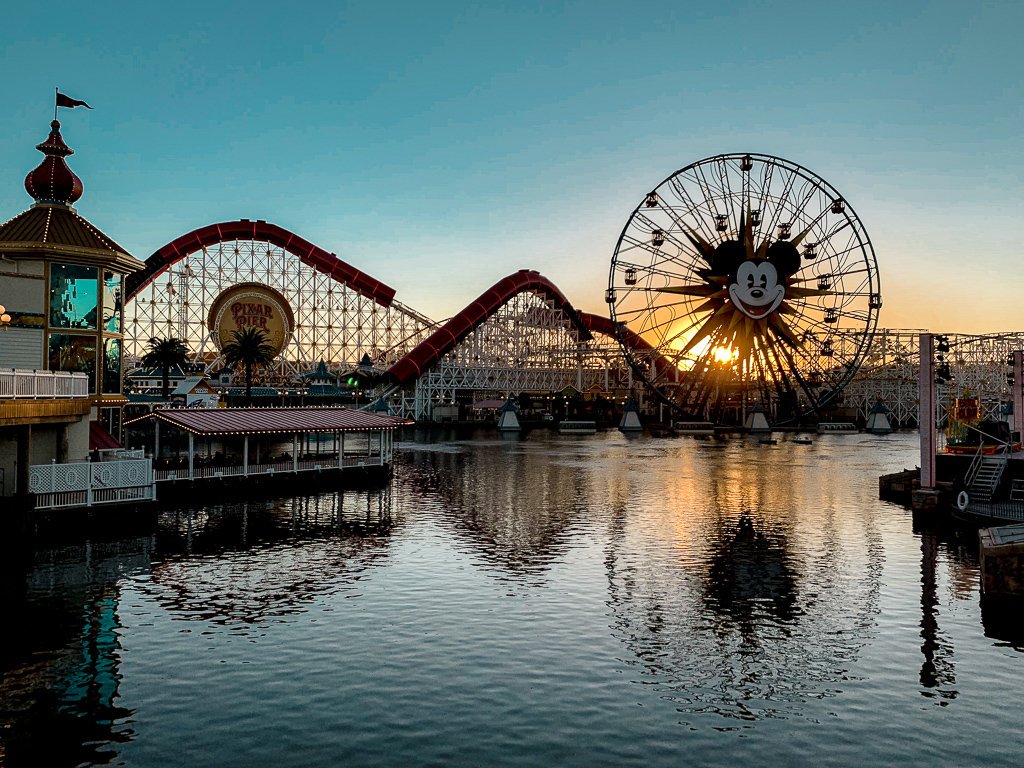 Don't leave immediately after midnight
It will be a complete mad rush to get out of the park straight after the clock strikes 12. The rides at Disneyland are open until 2 am on New Year's Eve (and 1 am for DCA) so instead of heading straight out, bring in the new year with a go on your favourite Disneyland ride. If you're planning on using Uber, it WILL be surging straight after midnight so stay in the park for a little and enjoy yourself while you wait for the price to drop a little.
Wait it out
Don't be alarmed to see people waiting with blankets in front of the castle ready for the new year fireworks, people camp out all day to get the best viewpoints for the fireworks. However, at the end of the day, fireworks are in the sky, you'll be able to see them from other areas of the park. You can see the full show well from "it's a small world" and Rivers of America. Other great spots to watch them include Star Wars: Galaxy's Edge and near the exit of Big Thunder Mountain Railroad, just be aware you might not be able to hear accompanying music from alternative locations.
Dress Comfortably & Warm
Yes, it's Southern California and even though it might be warm enough for just a T-Shirt in the day, it does drop cold in the evening, so make sure you're prepared with warm clothing for new years eve at Disneyland. Clothing at Disneyland is pretty expensive, I learned this the hard way last year when I left my hoodie at my Air BnB and started to freeze in just a T-Shirt after sunset and I'm a Brit that is used to the cold! 
Most of all, Enjoy!
Disneyland on New Year's Eve is a magical place to be. The atmosphere is out of this world with countdown parties dotted throughout the parks. It might be a busy, long, tiring day but it's worth it!
Travelling Solo? Check Out 13 Top Tips for the Ultimate Solo Trip to Disneyland.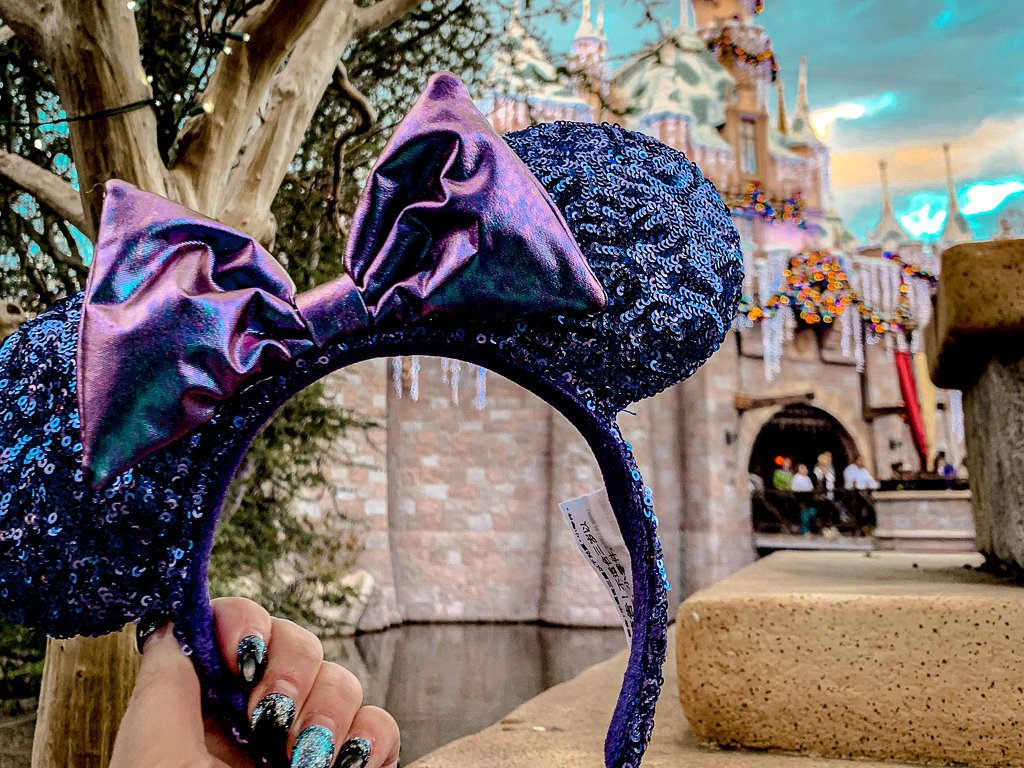 Like this post? Pin It!
---
---