7 places in California you MUST visit
Disclosure: This post contains affiliate links, meaning at no additional cost to you, I may earn a commission if you click through and make a purchase. Read my full affiliate disclaimer here.
California. The Golden State. Arguably one of the best places on earth. The options and dreamy destinations are endless in California, from San Francisco to Yosemite to Hollywood and Palm Springs, California has something for EVERYONE! Here is my list of places to visit in California that should be on everyone's bucket list…
RELATED: Ultimate Travel Guide California: Everything you need to know about solo travel in California.
Yosemite
Of all the places to visit in California, Yosemite National Park has to be top of the list. No matter how many times you see that classic Apple screensaver of Yosemite, no photo will EVER do this place justice, it's incredible! I could have spent hours just staring out at that famous lookout point and days exploring the park. San Francisco is a great city to fly into to make your way out to Yosemite, it's around a 3-hour drive to the park from downtown SF. I'd definitely recommend staying over at Yosemite – a day trip is doable but you'll more than likely want to spend more time there than just a few hours.
Monterey
Next up on my list of places to visit in California is Monterey. I fell absolutely in love with Monterey the second I arrived. The world-famous aquarium is AMAZING! I did a behind the scenes tour about the utterly adorable sea otters and it was well worth the $15. Cannery Row is a cute and historic location but what really made me fall in love with this place was watching the sunrise over the bay and seeing the sea otters splashing around in the water below me. Less famous than Napa Valley, Monterey also produces great wine so I highly recommend going wine tasting. Monterey (and the sea otters) have my heart.
Big Sur
No trip to California, or should I say road trip, is complete without a drive through Big Sur. With Vista points every 5 seconds down the road looking out to sea, Big Sur has to be one of the most beautiful drives in the world – you're gonna want to stop every 5 minutes to admire the views! Some places you shouldn't miss are Bixby Bridge (you can't really miss it anyway!), McWay Falls at Julia Pfeiffer Burns State Park and Pfeiffer Beach (PURPLE SAND!). Top Tip: Set off early and make a day of it, you WILL need it!
San Luis Obispo
SLO is a cool place to visit in California. I got major student vibes from walking around San Luis Obispo and get the impression that it would be a great place for a drink and a fun night out! SLO also has one of California's 21 Spanish missions and is one of the happiest places in the world. It has an incredibly relaxed vibe and again, excellent wine makes this a fabulous place to visit with lots of nearby attractions such as Hearst Castle, Pismo Beach and a really cool (but maybe slightly odd) Bubblegum Alley.
Disneyland Resort
For all the big kids and young at heart, Disneyland is definitely a must-visit place in California! With two incredible parks, every Disney fan is their absolute element at the Happiest Place on Earth. Go wild with your Disney ears, Churros, Mickey Mouse Shaped food, Character Meet and Greets, Parades and fun-filled rides!
For an awesome deal on Disneyland tickets, check out Undercover Tourist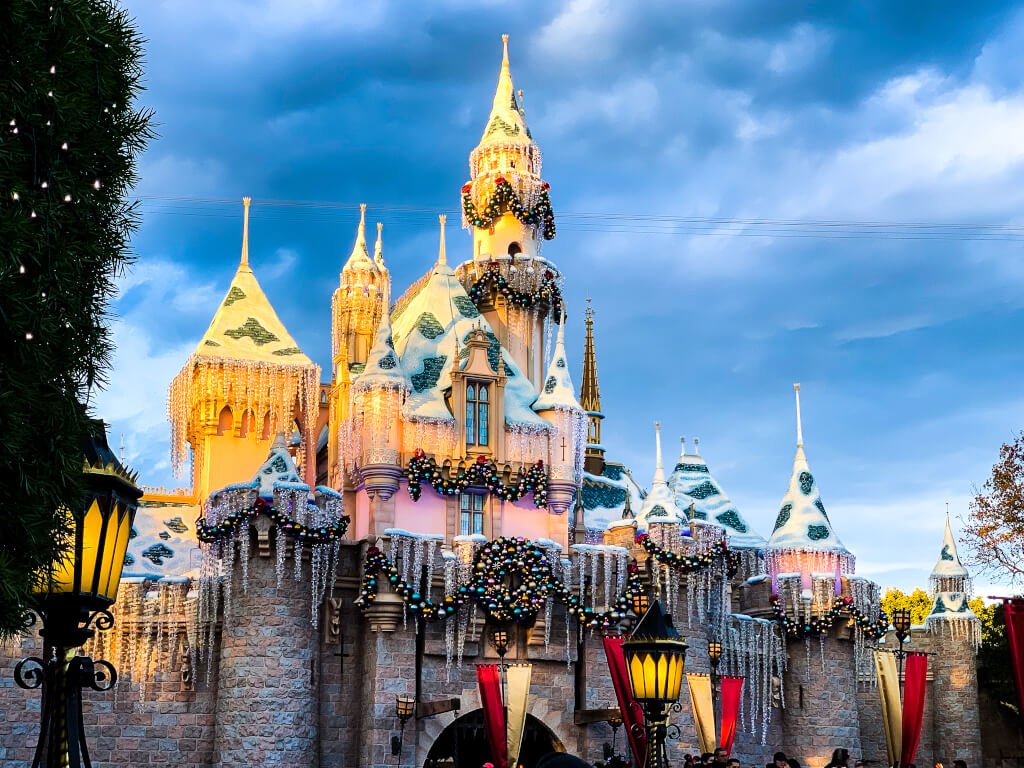 Orange County
Maybe I'm biased because I have a friend that lives here but Orange County, in my opinion, is one of the most beautiful places in California and there are lots of things to do there too! More relaxed than the neighbouring glitz and glamour of Los Angeles, Orange County has 40 miles of stunning coastline and a laid back surfer vibe – Huntington Beach is called Surf City USA after all! Take a drive along the Pacific Coast Highway to really get a feel for the area. Whale Watching, Shopping and Theme Parks are just a few ways to spend your time in Orange County.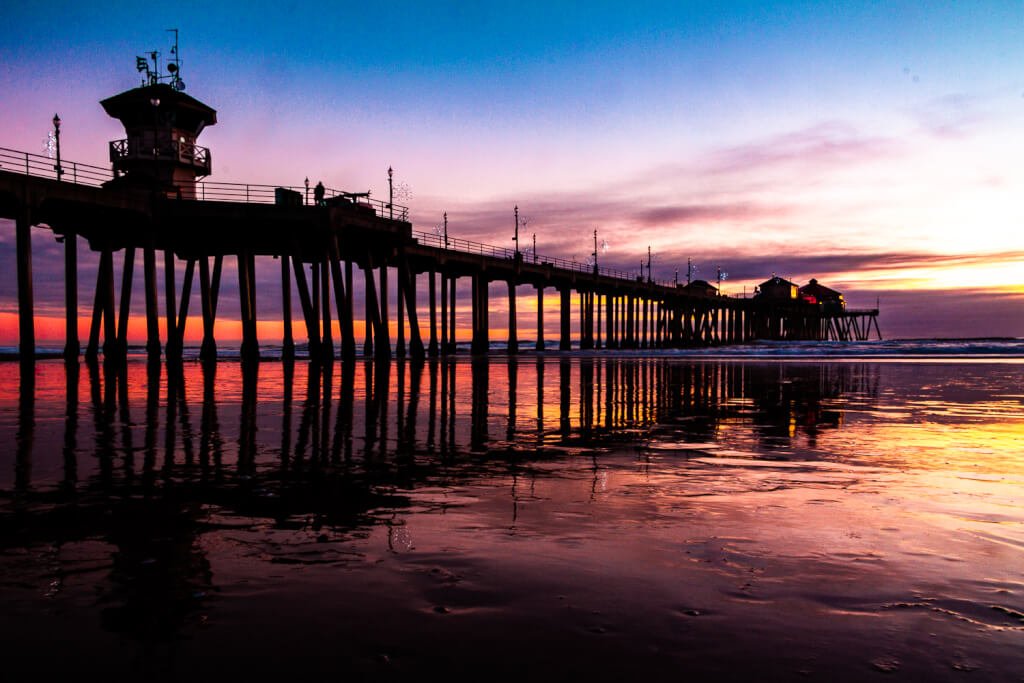 Santa Monica
Last up on the list of places to visit in California is Santa Monica (and Venice Beach.) Embrace your inner Baywatch on the beaches of Santa Monica and Venice, have the time of your life on Santa Monica Pier's Pacific Park, watch the fitness buffs (or join in!) at Muscle Beach gym, stroll around the canals of Venice and watch the sunset over the Pacific Ocean! All of that and you're only a stone's throw away from Downtown LA, the best of both worlds!
California Road Trip
The best way to see all the highlights of California is to ROAD TRIP! Starting in the north, San Francisco or even further north and working your way down to Los Angeles, Orange County or even San Diego. Don't be scared about going it alone and take lots of photos along the way! I promise you, it'll be one of the best trips of your life! Check out Visit California for more inspiration.
What's your favourite place in California? Leave a comment below!
Like this post? Pin It!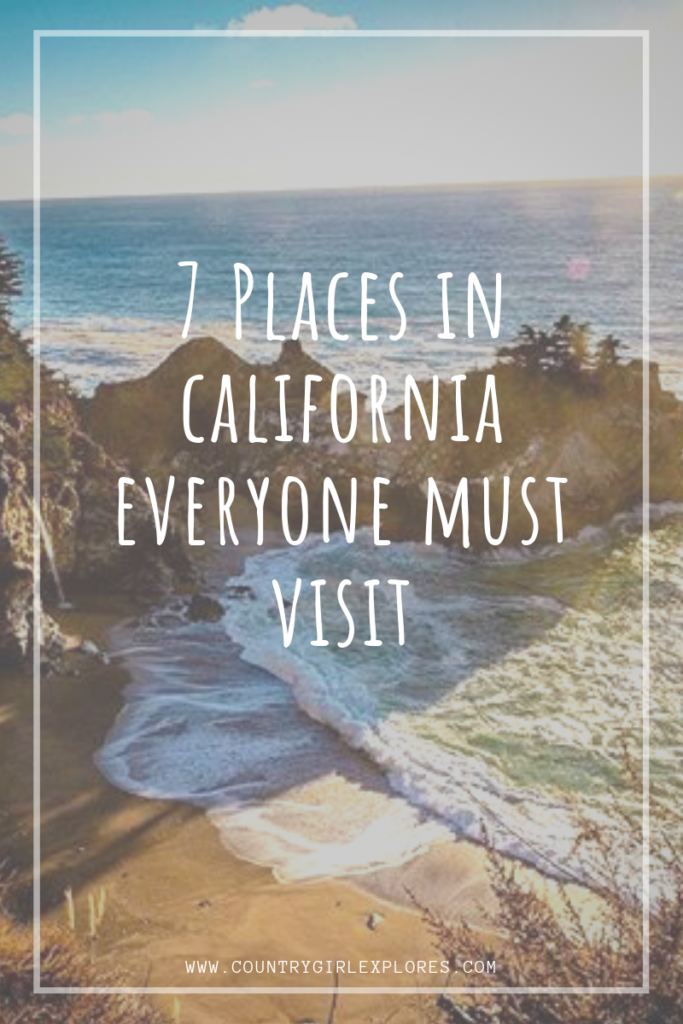 ---
---